About Legal Classifieds 
Our company is dedicated to providing the most effective way for individuals and businesses to sell, advertise and promote their products, services and events. 
Welcome to Legal Classifieds, your one-stop destination for legal classifieds. Our website is designed to connect customers with top-rated lawyers, legal services, and other professionals in the legal industry. Whether you are a law firm looking to expand your client base or an individual in need of legal representation, we have you covered.
Our user-friendly platform allows customers to easily search for and find the legal services they need, with the added convenience of detailed profiles and reviews of professionals. Advertisers can also take advantage of our platform to reach a wider audience and promote their services to potential clients.
We pride ourselves on providing an efficient, reliable and secure service. Our team of experts ensures that all listings are verified and updated regularly, ensuring that customers can trust the information they find on our website.
We are dedicated to helping our customers navigate the legal landscape with ease and confidence. Browse our website today and discover the many legal professionals and services available to you.
Legal Classifieds takes pride in maintaining fare and competitive pricing to our customers for our services. 
By providing a robust and technically advanced platform that will ensure that your product or service is well presented and displayed to your potential buyers, you are sure to optimize your sale and price.  
What We Do
Legal Classifieds is a Yaddaa Connect Corp. Company and  your gateway to a more professional classified advertisement experience. You can register a free account with us or simply choose a plan that will match your needs. Our fare pricing is mandated by our eagerness to grow with our customers. 
With over 40 sites to our credit and growing, we pride our selves in delivering powerful Canadian content advertising. 
We are Canadian owned and operated. Our sales, marketing, IT, administrative and executive team are based in Canada. 
Create Account
You can quickly create a FREE account on Froogle Auctions & Classifieds. It's fast and secure.
Post your Ad
Once you have created your Free account with Froogle Auctions & Classifieds, you are now able to post your ad for your product, service or announcements. It is easy and secure.
Get Offers
Once you have created your ad post, you will be connected with buyers and potential buyers. Your customers will be able to safely connect with you using our platform to email, call or text message you for an easy and effective sale
Sell Your Item
Selling your item is very safe and secure. You sell your product and collect your funds directly with the buyers. The Froogle Auctions & Classifieds platform offers you a fully integrated dashboard to allow you to manage your ad posts and sale of your items.
Got the products delivered in our doorstep quickly, the customer support was super helpful and they answered all my queries in time. Highly recommended!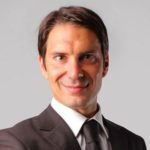 David Lee
CEO, TechHb
It was fast and secure to create my account. I was able to start selling and communicating with buyers in minutes. Great site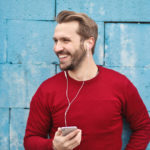 Tom Steven
Freelance Designer
I sold my items very quickly. I was also able to share my items on social media from the site, such as facebook and twitter etc. The site was great to use.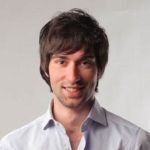 Mike Hussey
Journalist, NewAge